Our appointments are closed for 2022. We will reopen for appointments early in 2023.
Free Small Business Tax Workshops - Register your interest here
Image
Providing free and confidential tax assistance to taxpayers without a tax agent.
The ANU Tax Clinic assists taxpayers in understanding their tax affairs and meeting their tax obligations. The friendly, student-led clinic provides clients with information and guidance under the supervision of experienced tax practitioners. 
Information is provided on a wide range of both simple and complex tax matters, including:
how to apply for a Tax File Number
using MyGov
lodging tax returns
residency
tax debt repayments
deductions
concessions and exemptions
CGT.
Appointments are available via phone, videoconferencing, or in person (as COVID-19 restrictions allow).
All assistance provided by the ANU Tax Clinic is FREE and CONFIDENTIAL.
Bookings will reopen in 2023.
Eligibility Criteria
Access to the ANU Tax Clinic will be reserved for people who meet all the following eligibility criteria:
Currently unrepresented (do not have a tax agent)
Are an individual (including sole trader or self-employed)
Any information we obtain of a personal nature (for example your name and contact details) will be dealt with in accordance with the Privacy Act 1988 (Cth) and ANU Privacy Policy.
---
Tax Clinic Resources
Information is current for the 2022/2023 income year.
These presentations contain general information only and in no way constitute financial or legal advice.  They may not be relevant to your particular circumstances, and you should seek independent advice from a tax professional to discuss your own requirements.
Image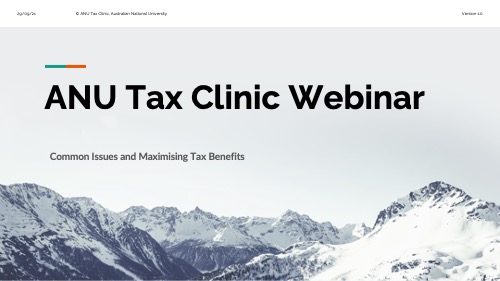 Image
Image
Image
Image
Image
Image
Image
Image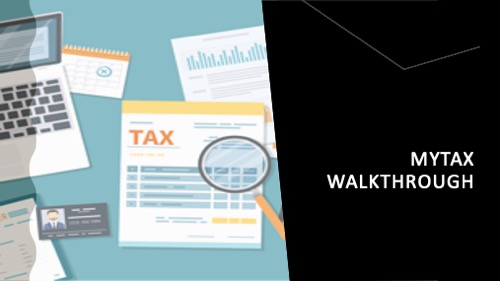 Image
Image
Image
Image
Image
Supporters